"It is not the language of painters but the language of nature which one should listen to...The feeling for the things themselves, for reality, is more important than the feeling for pictures." ~Vincent van Gogh
It has been one month since we started our
365 Days Outdoors
challenge! During the month of April, we have ventured outside in all types of weather...rain, sunshine, sleet, wind, and temperatures ranging from the 80's to the 40's! Who knew April could be so confused? I can't tell you how much I have enjoyed this conscious effort to spend 15 minutes outside each day with my son. Click HERE to see the full list of activities we participated in this month!
"Teaching children about the natural world should be treated as one of the most important events in their lives." ~Thomas Berry
Not only is this challenge providing my son with the opportunity to become familiar with beauty of nature, but it is also teaching me to live more in the present. If I'm not outside, I am looking outside...admiring the trees, watching for birds at our feeders, or looking up at the sky to see the clouds or the rain. When we simply go for a walk, I take in as much scenery as I can. We talk (well, I talk!) about the sounds that we hear, like the dogs barking or the cars going by. I don't think about what I want to cook for dinner or if the laundry is done. I simply spend time with my little man and help him experience the outdoors with each of his five senses.
"Let your walks now be a little more adventurous." ~Henry David Thoreau
The best part of this experience thus far, is watching Grady grow in nature. He has become a pretty avid bird watcher in his young age! He looks for them on the trees, the ground, or in the air. When he sees one he says "yum-yum" because he thinks they are eating out of the feeders that we made. He even has pointed them out to me when I wasn't looking. Grady also gestures for me to open the door so he can go outside whenever the mood strikes him. He has learned to touch the grass, plant seeds, search for rocks, and scream with glee as the wind whips across his face. It warms my heart and makes me think about what we may share in the next 11 months of our challenge.
"Now I see the secret of making the best persons, it is to grow in the open air and to eat and sleep with the earth. ~Walt Whitman
The whole family has taken the time to join in on the fun. We have been fortunate to spend quality time crafting, creating, feasting, and relaxing with each other and without distractions.
"Children are born naturalists. They explore the world with all of their senses, experiment in the environment, and communicate their discoveries to those around them." ~ The Audubon Nature Preschool
We have also been lucky enough to have other families joining us on our journey! It is always so exciting to read about the adventures that they have experienced during their outside play time. Take a look at the fun they have been getting into!
Over at Miss Courtney Meets Bobo they have been doing everything from making moon paint balls to shadow dancing. Their activities always make me want to head outside to join them! Look at this amazing view they had on one of their nature walks!
Growing Together (Play Laugh Learn)
posts about their outdoor moments in a weekly round-up called 7days7ways. They are always coming up with the most creative ways to enjoy family time and explore nature as a sensory experience. I sure wish I had sheep close to my house to observe!
If you head on over to
Sense of Wonder,
you will see them not only appreciating the beautiful weather through outdoor play, but learning life skills along the way. I love the way they mix creativity with a little dash of cleverness!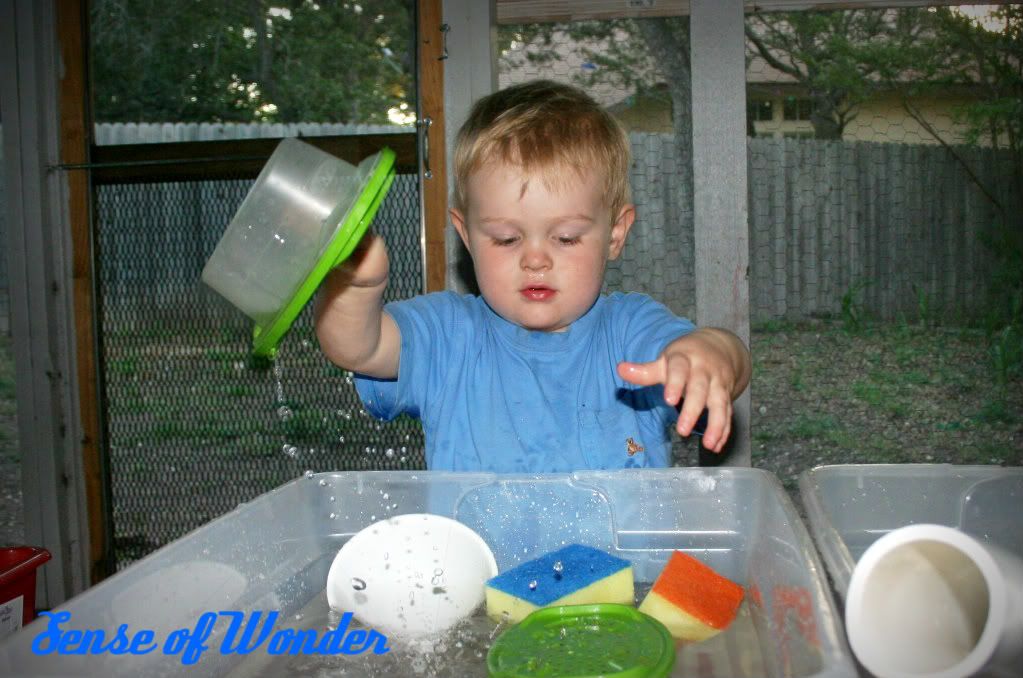 I am so looking forward to the next 335 days of our challenge. We get to delve into the heat of summer all the way to chill of winter during our ride. It's not too late to join us! It can be for the rest of the year, one month, or even on the weekends! Just gather up the kids and head outside for 15 minutes spent with nature ...15 minutes of connecting with your family...15 minutes of creating lasting memories of Mother Earth with your children. Don't forget to grab our 365 Days Outdoors! button that can be found on our homepage if you'd like to play along!