A few of our favorite moments from the past week...
A quiet, candlelit celebration during the Winter Solstice.
Helping Pap unwrap a gift that we delivered!
A sweet family moment on Christmas Eve.
A family tradition ~ opening a new pair of pajamas on Christmas Eve.
Reading 'Twas the Night Before Christmas before bed.
Ripping into a present that Santa left under the tree.
Relaxing by the window, watching the snow fall on the day after Christmas.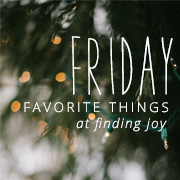 Thank you so much for stopping by! If you enjoyed this post, please join us on

Facebook.

You can even explore our boards on

Pinterest

if you are looking for more ways to foster family connections through play and inspiration.